Trans-Siberian railway tour via Mongolia in 14 days
7865 km for 14 days, budget independent travel.
The Trans-Siberian railway journey via Mongolia is the most legendary train ride of all.
Crossing 5 time zones, starts in Moscow and travels through Ural, Siberia, Baikal lake, Mongolia, Gobi dessert, China and Beijing.
Pay attention,that you are not travelling with a tour group. You are travelling on your own or with your companions.
The reverse Transmongolian trip from Beijing to Moscow with the stops in Ulaan Baatar (Terelj ger camp) and Irkutsk (Baikal lake) is available either.
In case of any questions regarding trans-mongolian trip, feel free to contact us.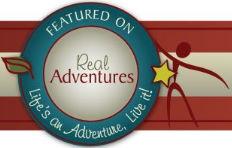 | Day | Activities |
| --- | --- |
| 1 | Arrive Moscow, where you will be met and transferred by private car to your homestay. |
| 1-3 | Moscow, homestay accommodation, breakfast is included. All the homestays are centrally located. You have your own room (single, twin or triple) which is much cleaner than any other comparative accommodation and you are not in dorm with people you don't know. |
| 3 | You could stay at your room till the evening, because we have not fixing check out time in Moscow. After that, you have your own way to Yaroslavsky railway station(metro Komsomolskaya). Departure from Moscow by Trans-Mongolian express train #4/#6 at 23:45 in 4 berth sleeper compartment of the 2nd class. |
| 7 | Arrive Irkutsk at 7:30. Meet and transfer by private car to your chalet in Listvyanka village at Baikal lake shore and the bank of the Angara river.70 km from Irkutsk. |
| 7-9 | Baikal lake, Listvyanka village, wooden chalet, private room with wc, shower, hot water. Breakfast is included. |
| 9 | Car transfer back to Irkutsk (70km) |
| 9 | 21:50 departure from Irkutsk to Ulaan Baatar by train #362 in 4berth sleeper compartment of 2nd class. |
| 11 | 6:20 arrive Ulaan Baatar. Transfer to traditional Mongolian ger camp.(50 km) |
| 11-12 | Buuveit ger camp, located on the eastern fringe of the Terelj national park. Ger accommodation, including full board meals. As extra activities you could book horse or yak riding and Mongolian archery shooting. |
| 12 | Transfer back to Ulaan Baatar.(50 km) |
| 12-13 | Ulaan Baatar,Voyage hotel, private room with breakfast. Hotel is very centrally located,not far from international railway station. |
| 13 | 7:15 Departure to Beijing by train #4 or #24 in 4 berth sleeper compartment of 2nd class. |
| 14 | 11:40 Arriving Beijing. |
Costs: 1 person:from Euro 1100, 2 persons: from Euro 2300 per couple, 3 persons: from Euro 3000 per group.
Included: Inbound transfers. Roundway transfers in Irkutsk and Mongolia. Accommodation with breakfast. Fullboard in Terelj National Park. Train tickets,4 berth sleeper compartment. Russian visa invitation. All taxes.
Notes: Train tickets upgrade from 4 berth to 2 berth cabin is available. If you do not want homestay as your accommodation we have a range of hotels that can be used with accompanying surcharges. If you have your own accommodation,you could ask us to provide train tickets only,in this case you also have your Russian visa invitation for free of charge.
Train tickets only: Moscow-Irkutsk-Ulaan Baatar-Beijing: 2 berth compartment Euro 820/person. Moscow-Irkutsk-Ulaan Baatar-Beijing: 4 berth compartment Euro 550/person. Russian visa invitation:Free of charge.
OPTIONALLY: DAY1 - ARRIVING TO ST.PETERSBURG